There's something to celebrate which Google reminds us today as Google doodles Nellie Bly 151st birthday today.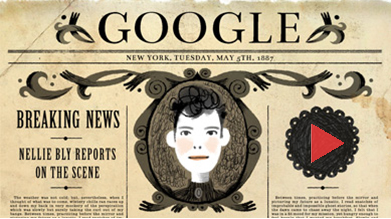 Google Doodles Nellie Bly 151st Birthday
Yes! You heard it right. It's Elizabeth Cochrane Seaman's birthday, although she was famously known by his pen name, Ellie Bly. She was then a writer and a charity worker who became much known from her travels and trips in the whole world within 72 days. Who could imagine to have done that before? For now, that would only remain a dream for everybody to accomplish such travel to the world.