One might wonder what Google is doodling about today as it is showing an animated planet earth being sliced into halves and so on. Well, Google doodles Inge Lehmann's 127th birthday today as an honor to remember how she did and make a history as a Seismologist.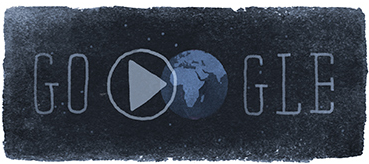 Inge Lehmann ForMemRS (May 13, 1888 – February 21, 1993) was a Danish seismologist and geophysicist who discovered the Earth's inner core. In 1936, she postulated from existing seismic data the existence of an inner core with physical properties distinct from the outer core's and that Earth's core is not a single molten sphere. Seismologists, who had not been able to propose a workable hypothesis for the observation that the P-wave created by earthquakes slowed down when it reached certain areas of the inner Earth, quickly accepted her conclusion.
If you happen to get updated with the latest news and events happening in the whole world, one can relate this Google doodle today as what's happening in Nepal. Aren't you?