Every school year, more and more schools offer new facilities to accommodate every students' needs. With the growing demands of computer knowledge, schools are aiming to produce globally-competitive graduates. Schools have included in their curriculum various computer courses and subjects and use high tech computer training venues to facilitate instruction and practice.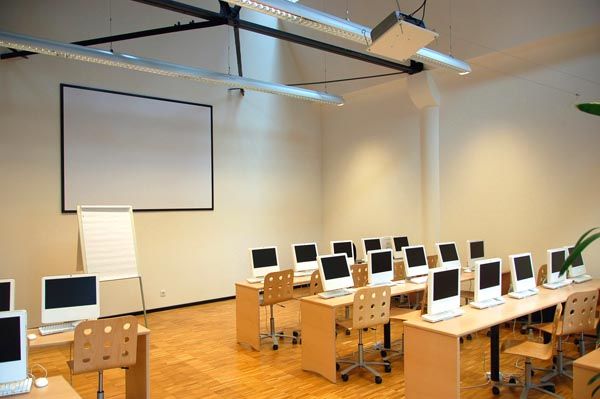 Computers in school 
Aside from these, schools have integrated methods of instruction where students and teachers are able to discuss things intellectually and exchange opinions and comments with industry experts or mentors exclusively in a conference room or in other venues. With such facilities and upgrading of school services, students are able to engage in activities and event planning directly and can run a school government effectively.
I guess it is high time for school and universities to be like this, to provide better venues for school lessons and subjects, to create a more conducive learning environment for every student, to enhance their curriculum and paralleling it to what the country or job force really needs. Graduates and students must be fully equipped with the knowledge and the basic know-hows of working in their chosen field of industries or careers. To make students globally competitive and ready to face the big world, they must first be armed with the right skills and training in their respective schools.